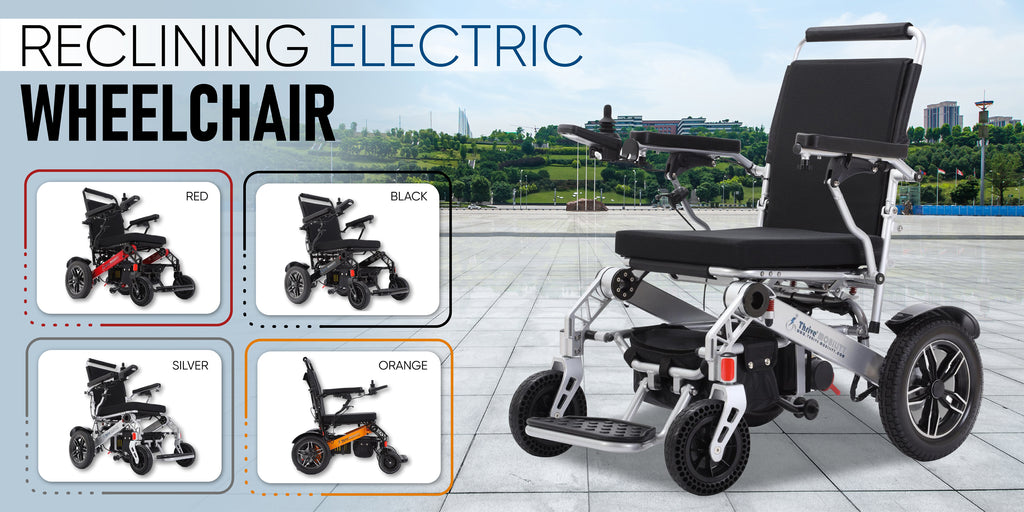 The mobility marketplace has different types of electric or powered wheelchairs available to cater to various accessibility requirements. While this offers greater freedom in terms of personalizing your mobility aid, finding that ideal wheelchair can seem like an intimidating task.
Powered travel via an electric wheelchair can offer the user greater freedom. From personalizing mobility solutions to adjustability, battery range and comfort controls, or a balance of these, your ideal powered wheelchair will work flexibly to your lifestyle and accessibility requirements. Following are some of the vital aspects you should bear in mind before making a purchase:
Finding out where your chair is mainly used will aid you select the right power drive for your chair. Electric wheelchairs are propelled by mid-wheel, front-wheel, or rear-wheel drive, with each drive offering distinctive advantages. Electric wheelchairs with front-wheel drive are the hardest to control, so you might need some time to operate it. But, they perform well indoors and outdoors. This system can steer along bumpy terrain with a smooth curb climb. The mid-wheel drive has the most excellent indoor presentation. This is the best option for new users, since it is the simplest. It is also the steadiest device among the three options as it has six wheels on the ground. You might want to choose the rear-wheel drive system if you spend time outdoors. It moves fast over rough pavements and remains stable even while traveling at fast speeds. 
If a wheelchair is a lasting addition to your life, you should consider your living space measurements before purchasing. Consider how much room the power chair requires to maneuver around the house liberally. You should consider the height of your seat from the floor compared to your bed and the thickness of your chair against your doorways.  
Comfort is very important in an electric wheelchair, particularly if you spend most of your time in one. You can invest in extra padding and support to ease pressure on your joints or use higher-end configurable power chairs. They offer adjustable seat sizes and can be fitted with an array of backrests to suit your requirements. You can also attach powered positioning options, such as a recliner or seat riser. 
Buying an electric wheelchair is a huge investment hence choosing the right power chair is essential. You should also consider the best electric wheelchair as it may differ depending on its features.